Last month, a terminally ill Manchester City fan was treated to a heartwarming gesture by the club as he got to fulfil his dream of seeing the Treble trophies in person, along with a few other surprises from his fellow Blues.
Lifelong Man City
Speaking from John to another, the treble-winner said: "You and all the fans are the life and soul of, and a big part of [City's growth]. We recognise that as players and I just want to thank you for every bit of support.
"I see us all as one and we wouldn't have been able to do it without each other, so thank you again from me personally and everyone in the team". We always knew Stonesy was sound.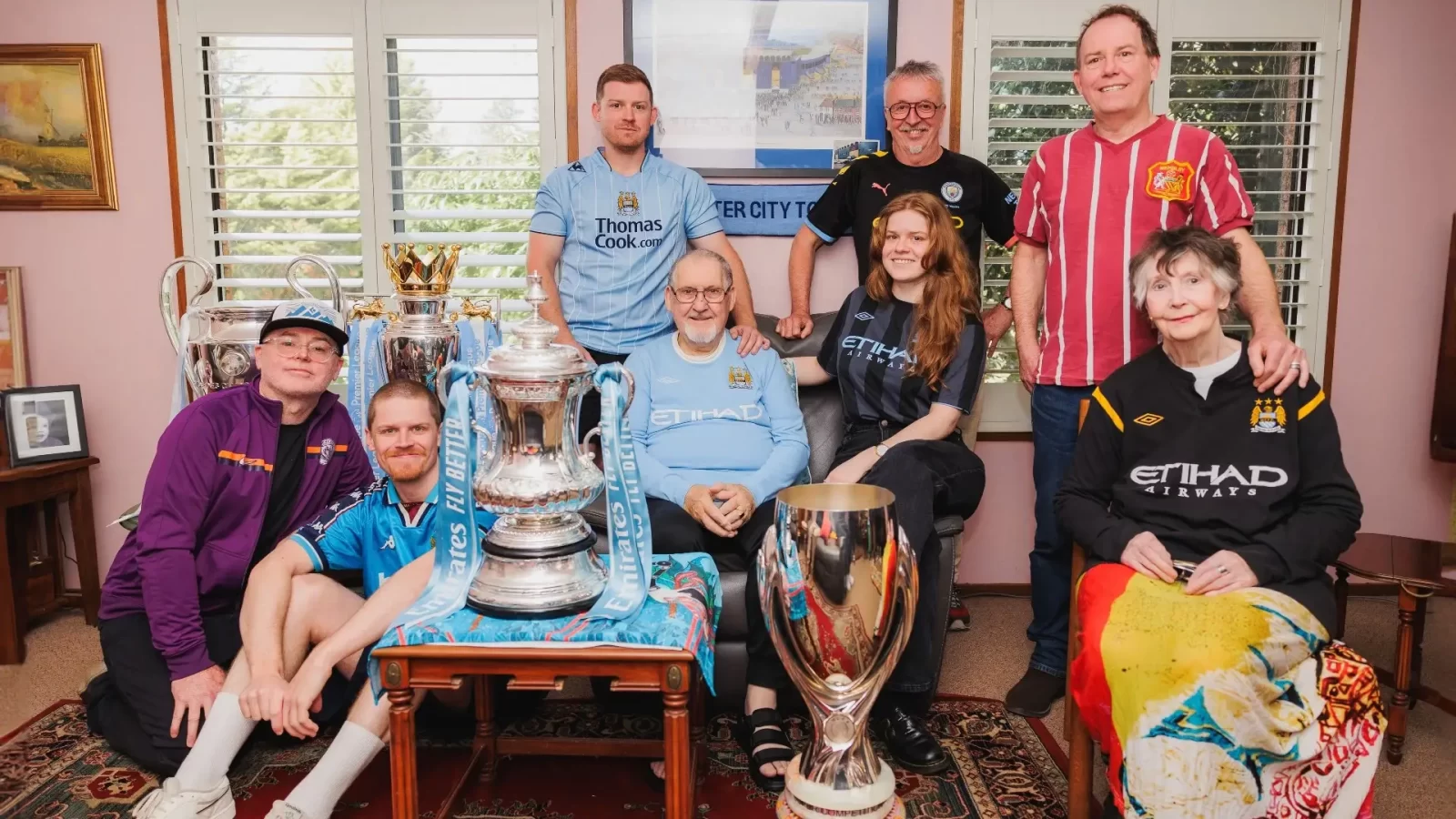 fan John Cretney was born and raised in Manchester and has never missed a game, be it live or on the telly, but earlier this year he was sadly told he only has around 12 months to live.
With that in mind, in true Blue fashion, one of the first questions John asked his doctor was if he'd be able to see out another season in full. It was at this point that his son David had the idea to write to City and see if there wasn't some way they could say "thank you to him for being there, always".
Naturally, the club didn't hesitate to do their best for the 80-year-old and after learning that he had relocated to Australia — where last season's historic trophies were on tour — they decided to take them out for the day and pop in to see John. His reaction when they arrived at his door says it all.
Surrounded by his family, John — once a very gifted footballer in his day — said, "I still don't really believe it's happening", as the Premier League, FA Cup and Champions League were carried into his home in New South Wales.
But it wasn't just the Treble trophies that were part of the visit, with the help of Australian TV station Stan Sport and presenter Mark Bosnich, they even threw in the UEFA Super Cup for good measure.
And the surprise didn't stop there either, as you can see, the club also arranged for Man City and England centre-back John Stones to send him a special video message thanking him for his unwavering support over the decades.